May 22, 2013 03:29 PM EDT By Russell Westerholm, UniversityHerald Reporter
Matthew Royer, Missing URI Student Found?
Matthew Royer, the student who vanished on his drive home for summer vacation, is no longer missing, NBC Philadelphia reported Wednesday.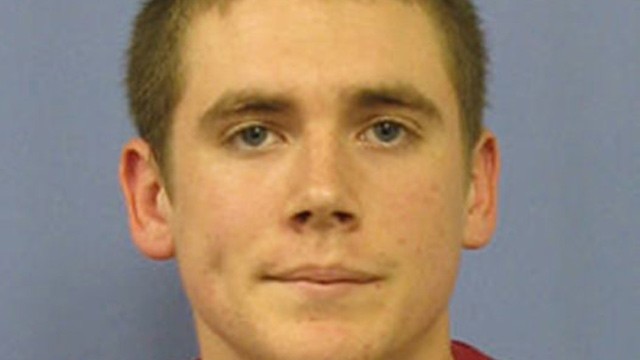 Pennsylvania State Police and Royer's family did not comment on how he was found, why he went missing or even on his physical or mental condition. They only said that he is no longer missing.

Like Us on Facebook
Carolynn Davis, a Philadelphia Inquirer reporter who has been reporting on this story, tweeted that police stated Wednesday "It's looking like a runaway case."

Matthew's mother Janet made a public plea Monday for her son to return home saying "No matter the circumstances... We will come anywhere, anyplace, anytime for you."


ABC Philadelphia reported on Tuesday that police were not ruling out the possibility of Royer disappearing on his own volition.


Davis reported Wednesday that Royer had stopped pursuing a doctor of pharmacy degree and would not be taking spring classes at the University of Rhode Island.


"This is so out of character," said Nicolle Kulp, 24, who saw him over the winter. "He loves school, he lives for school. Why he didn't tell anything to anybody - it's so bizarre."


As of Tuesday, there were no new developments and it was still being treated as a missing person case. Although, a spokesman for the Pennsylvania State Police said at the time, "It may be a voluntary move on Matthew's part."


The new report of Royer telling people he did not plan to enroll in classes for the spring semester brings forth many new questions.


"I actually thought that he was going to be in some kind of internship over the summer," an anonymous high school friend who saw Royer over winter break told the Philadelphia Inquirer.


The anonymous high school friend also said Royer did not tell her about his plan to not take any spring classes.


"I thought that he was still enrolled, and I don't really understand why he wouldn't be," she said. "I wouldn't expect him to not be enrolled in school and not tell anyone about it."


© 2014 University Daily News, All rights reserved. Do not reproduce without permission.

Featured Video : IBM Mainframe: Make the Extraordinary Possible